The Looppress Post Type is a quick and easy way to create a token gated page with no shortcodes required. This post will explain how to create a new post and configure the token gate!
Step 1: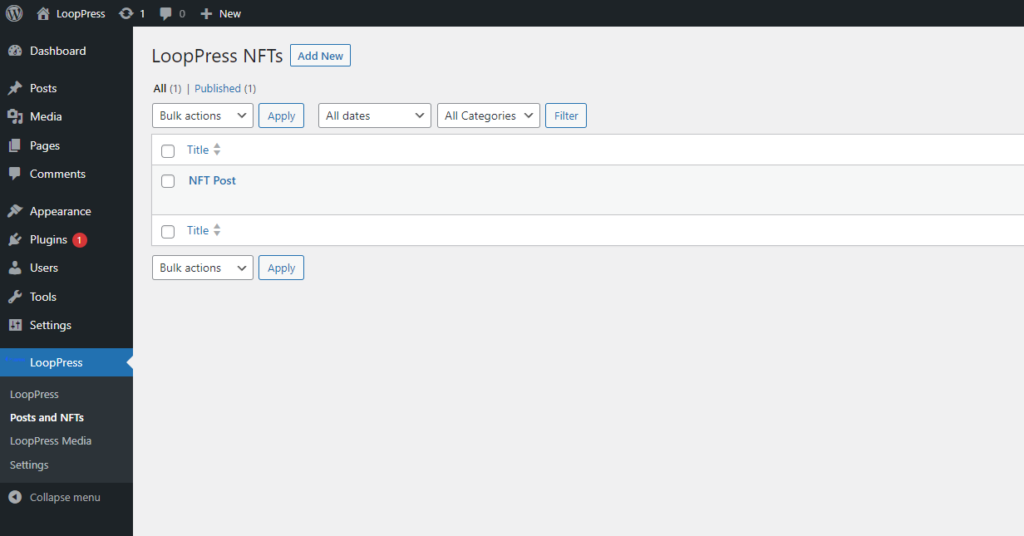 Navigate to the admin dashboard, then go to the looppress -> looppress posts tab, and click "Add New".
Step 2: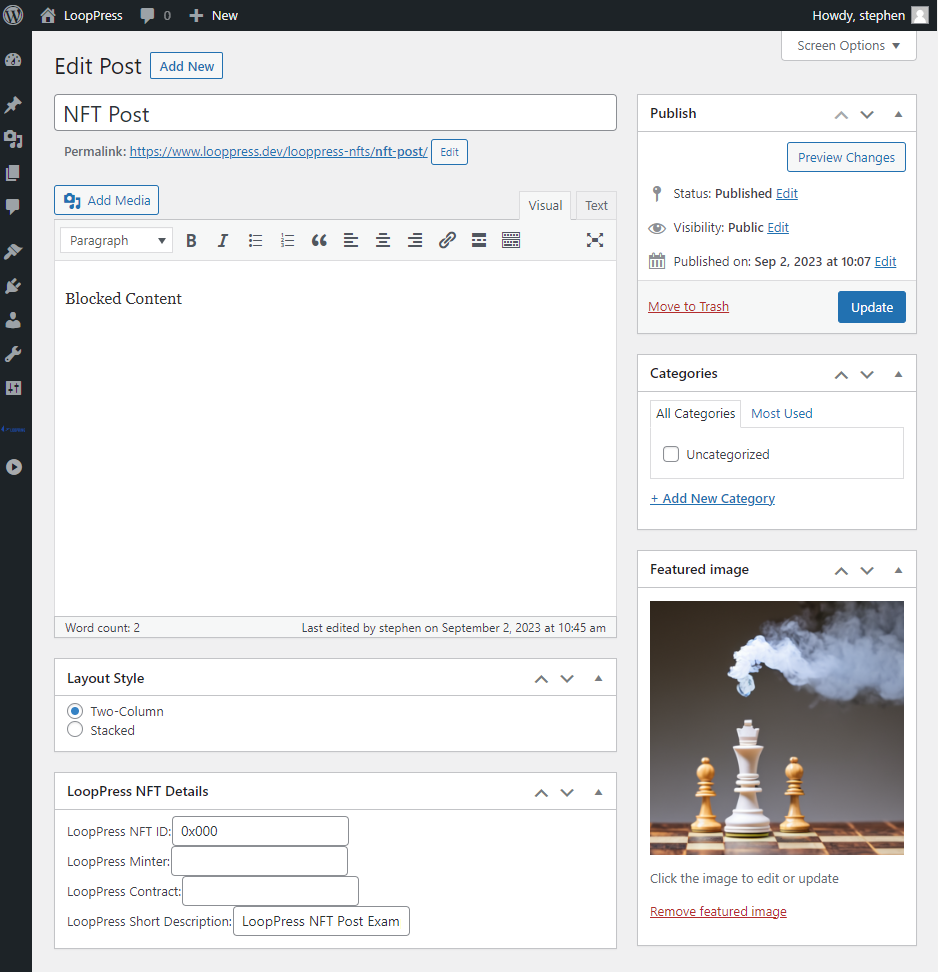 In the post editor, set the "Featured Image" to the preview image you want everyone to be able to view.
Use the post content editor to build out your gated post contents.
If you want to stream access protected media, add the looppress_media shortcode to the content section.
If you want to use the WordPress block editor, create a normal post or page and follow the looppress shortcode tutorial.
Step 3:
Choose your layout style, Either Two-Column or stacked. (Stacked works better for longer posts)
Step 4:
Set the token gating logic at the bottom by adding at least one of the following:
* Make sure to set the preview text in the "Looppress short description"
Step 5:
Add your categories, tags, and press "Publish"
That's it! check out your new post to test out your hard work!